Village Celebrations
* Technical issues prevent viewing photos of the below mentioned events.
Thank you for your continued patience.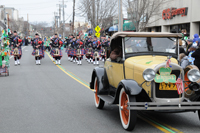 ST. PATRICK'S DAY PARADE - 2014
Main Street, Farmingdale
Sunday, March 23, 2014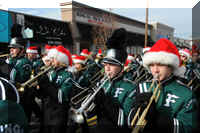 HOLIDAY PARADE - 2010
Main Street, Farmingdale
Saturday, November 21, 2009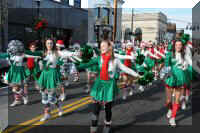 HOLIDAY PARADE - 2009
Main Street, Farmingdale
Saturday, November 21, 2009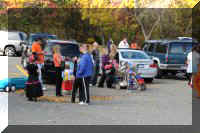 Rag-A-Muffin 2009 Halloween Parade
Main Street, Farmingdale
Sponsored by Kiwanis
Sunday, October 11th 2009
Main Street, Farmingdale
Columbus Day Parade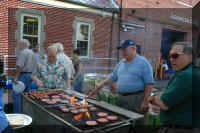 Monday, July 13th 2009
6:30pm @ Village Green
"Appreciation BBQ for Village Volunteers" Funded by a generous donation
from Cablevision and hosted by Mayor and Board of Trustees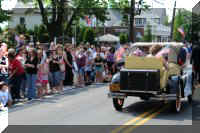 MEMORIAL DAY PARADE - 2009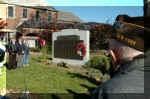 VETERANS DAY CEREMONY
November 11th, 2008
VILLAGE MOVIE NIGHTS
The Village, in conjunction with the Farmingdale Library, has had three movie nights. Everyone who has attended has enjoyed themselves and looks forward to more movies and events on the Village Green. The Village has shown the Spiderwich Chronicles, Finding Nemo and Cars.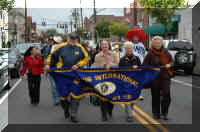 KIWANIS RAG-A-MU
FFIN PARADE
The Kiwanis Rag-A-Muffin Parade is an annual event. The parade route runs from Northside Elementary School to the Village Green. Upon arrival at the Village Green, the children receive a coupon for McDonald's and a bag of candy. Everyone has a great time!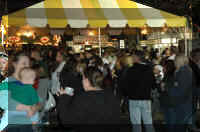 COLUMBUS DAY WEEKEND STREET FAIR AND PARADE
The Columbus Day Weekend Street Fair and Parade sponsored by the Farmingdale Fire Department was a huge success and enjoyed by all. The event spans 4 ˝ days and consists of carnival rides, street fair, a parade, lots of good food and fireworks.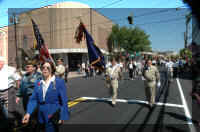 MEMORIAL DAY PARADE - 2008